The most handsome Japanese actors voted by the community are Shota Sometani, Suda Masaki, Haruma Miura, Kanata Hongo, Satoh Takeru, Okada Masaki, Kamiki Ryunosuke and Yamada Ryosuke.
It can be said that this is also the famous male actors from Japan up to now.
Shota Sometani
In 2014, the 21-year-old actor achieved great success through the thriller movie Parasites. Although still very young, Shota has had many impressive roles that are critically acclaimed. In 2015, Shota will continue to warm up the name with parasite part 2 and action film adaptation of Strayer's Chronicles. After the movie Parasites, Shota Sometani is one of the hottest names in Japanese entertainment.
Suda Masaki
Starting with the movie Kamen Rider W in 2010, Masaki has had impressive success to date. Although young, but Masaki has won many prestigious awards, acting is highly appreciated. Possessing a delicate face, natural acting talent, and continuous image changes, Masaki has a lot of fans regardless of age. 2014 was Masaki's successful year with an Academy Award for his role as a villain in the movie Death.
Haruma Miura
Miura is very popular through the films Crows Zero 2, Gokusen, Bloody Monday, Sky Of Love, Last Cinderella and is one of the young actors with the largest fan base in Japan, the ace of the handsome boy group Amuse. In the near future, this actor will play the main role in the hit movie adaptation of Attack On Titan. Starting from the role of a child actor, the actor born in 1990 has a huge movie fortune with many prestigious awards.
Kanata Hongo
Having acted since a very young age, Kanata has a huge fortune, including famous films such as Prince Tennis, Gantz, Bear Head and Glasses, etc. Only in 2014, the male actor This young-faced member has appeared in movies for a number of successes. In 2015 Kanata is expected to make an impressive breakthrough with the role of Armin in Attack On Titan.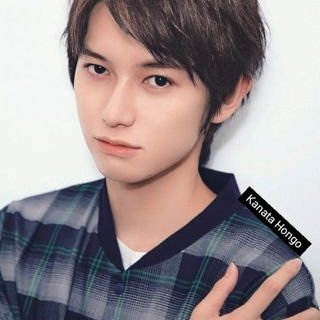 Satoh Takeru
Since the beginning, Satoh has achieved many successes through the films Kamen Rider Den-O, Bloody Monday, The Liar And His Lover. Through the role of the Kenshin in three parts: Rurouni Kenshin, 25-year-old amuse of the Amuse family has become one of the top stars in Japan with a large fan base in many countries around the world.