When learning about this country, you will surely go from surprise to surprise.
Referring to the symbol of the country of Japan, everyone probably thinks of Mount Fuji right away, but not only the Mount Fuji, Japan also has many unique features that are not found like cherry blossoms, Japanese cranes, Aokigahara forest, bonsai, sake, manga, anime, origami, geisha, sumo, kimono, etc.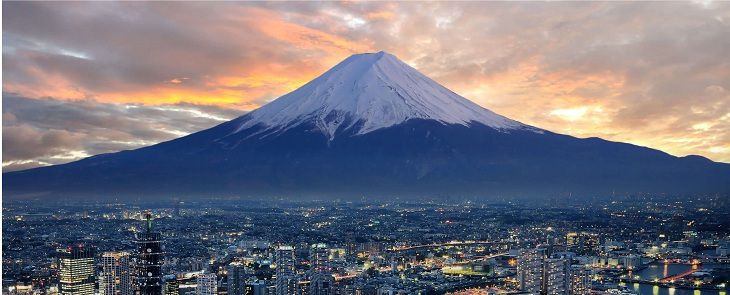 Discover Japan, you should learn about the culture of this country. Japan is a place where many different cultures converge. These cultures were introduced in many ways by the Japanese and developed themselves in Japanese style. Religion is a good example, religion in Japan is very diverse, a Japanese can follow 4 or 5 different religions as long as they like and they don't necessarily have to follow all rules of those religions.
Besides the religion, traditional festivals (matsuri) of Japan are also the highlight of the culture of the funeral nation. With the three largest procession festivals in Japan, Takayama Matsuri, Gion Matsuri and Chichibu Yomatsuri with thousands of processions will surely satisfy you. Besides, there are many Japanese lucky items such as daruma dolls, Teru Teru Bouzu, lucky cat Maneki Neko, carp Koinobori, Akabeko, Hina dolls.

Japan – the land of the rising sun has quite a big difference between regions, accompanied by differences in culture, language as well as customs and traditions. If you study abroad in Japan or labor export in Japan, you should learn about people in this country, which will make you a better fit in life in Japan.
The Japanese are people who work with principles and discipline, these principles have made Japan a strong region became an economic power once ranked 2nd in the world. However, tradition is the core that makes Japanese people. The Japanese have upheld the tradition handed down for thousands of years from the special Japanese greeting, the typical kneeling tradition to the tea ceremony or Samurai spirit dating back to the Edo period.